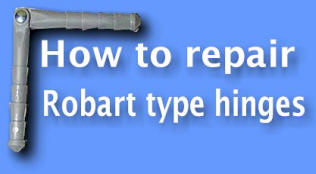 Sometimes, even the best pilots ( ;o) ) experience hard landings (nobody said crash !!) and mishaps from time to time.
On one of my last "hard landing" with my 1/3 scale Ka3 ended with a few broken ribs and one of my moving Vtail looking really sad on the ground !
I use Robart's type hinges for a number of years now, as they are so practical to install, and really scale like. So, here is a mini how to repair broken Robart's hinges !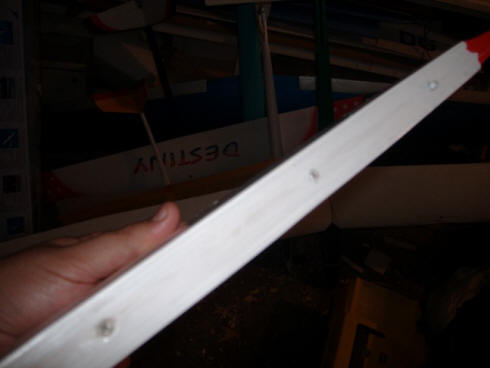 Here are the broken hinges, on each side of course. The pieces of hinges left are cut away with a knife as close at it can be to be flat.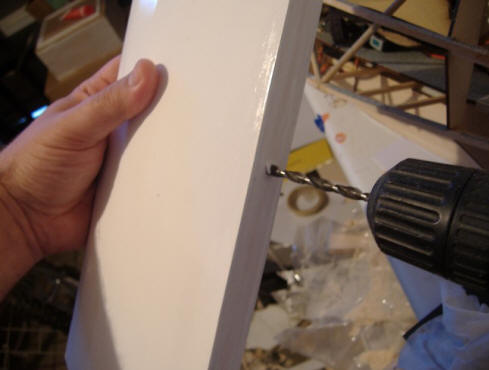 Each hinges are then drilled. My hinges are 3mm diameter, and I used a wood drill bit of 5mm. Go slow. Not easy to do as everything is glued with epoxy, but with a bit of patience, this is an easy job to achieve.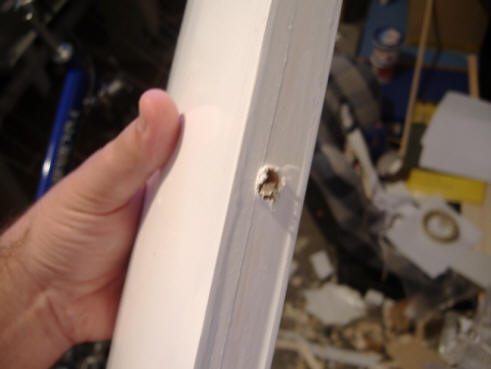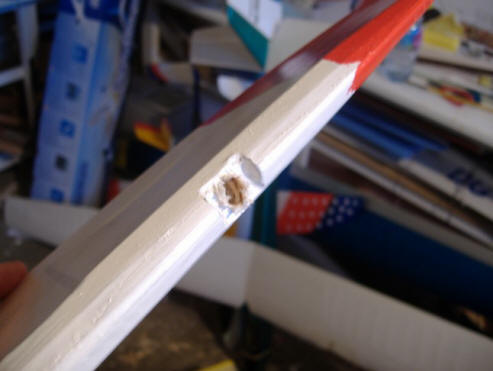 A bit rough, but this is not important at this stage, as we are going to drill that again !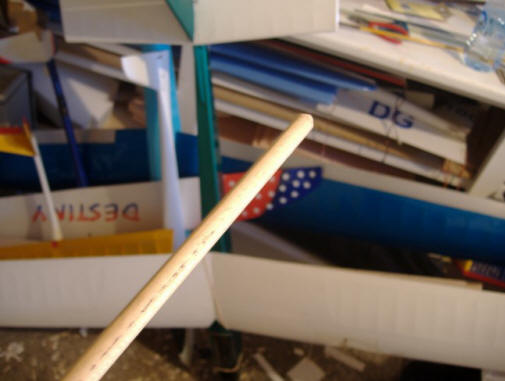 I use relatively hard wood dowels, 8mm diameter.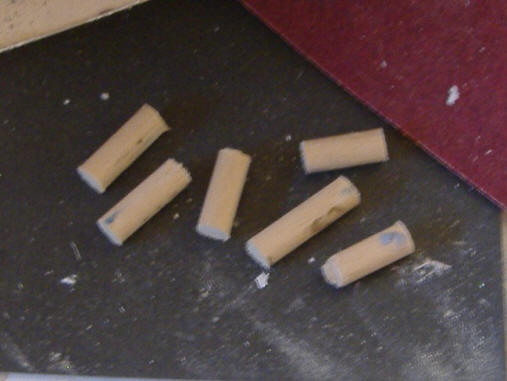 I cut them, depending how deep is your LE or TE of the parts. You have to drill again the hole you've made earlier to match the dowels diameter. Try to have a tight fit !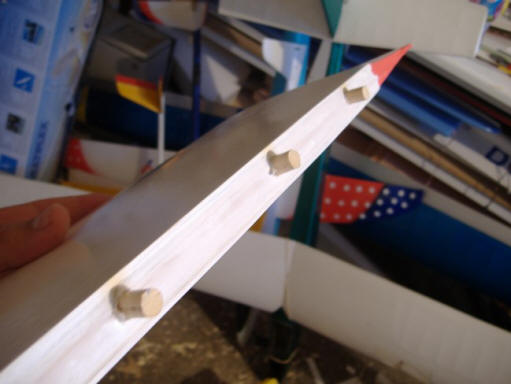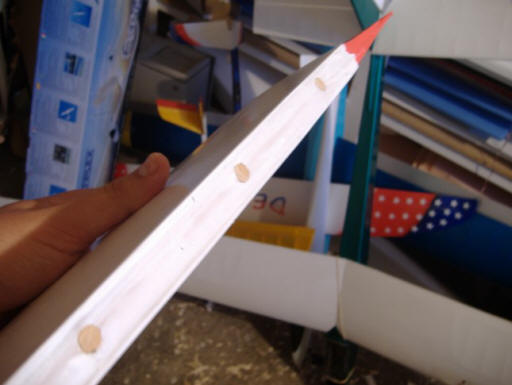 Everything is pushed into the holes on each side and glued with epoxy glue. You can finish with a bit of sanding.
Then, you drill holes to match the diameter of the hinges at the centre of each dowels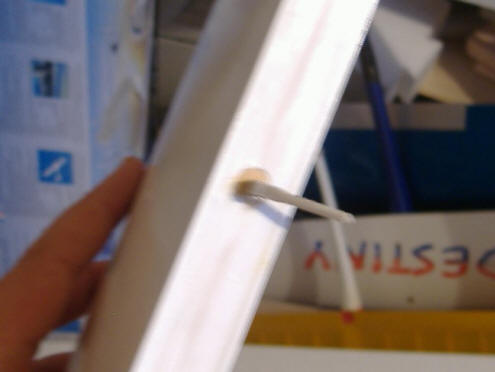 Check everything fits perfectly...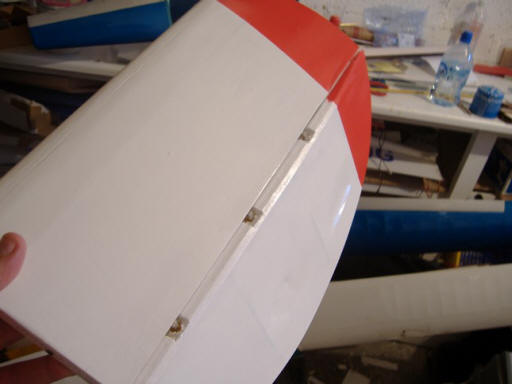 Et voila ! It's moving again ! All in all, it took me around 30 minutes to get from the first photo to the last one. Really easy to fix, and I think, much easier to fix than the flat common hinges, but that's personal ;o)