1
« on: December 17, 2009, 09:29:29 AM »
Dear All,
it's your fault, you have been too nice, so I want to come back :lol:
The thing is - I would like to come with my van and bring every model I can find in my basement. My government accepted slight changes in holiday planning. This freed one week in May.
Does it make sense to come by car and ferry to Ireland for only one week (~1700km one way)?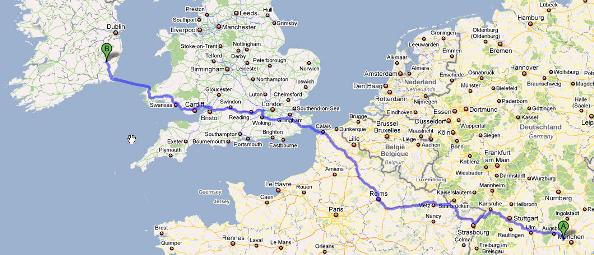 When would be the very best time? Should I go via the UK or take a direct ferry from France? - any recommendations for ferries?
Nollaig Shona agus Athbliain faoi Mhaise Dhuit 2010!!
Karl