Wings :
Nothing too complicated here ! The spars are made of 10x8 mm Pine wood from the DIY shop. TE is made of 2mm plywood and the ribs are 3mm plywood for the first 5, and all the other ones, from 3mm balsa.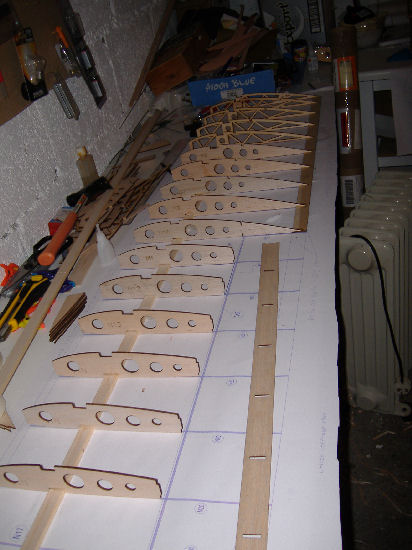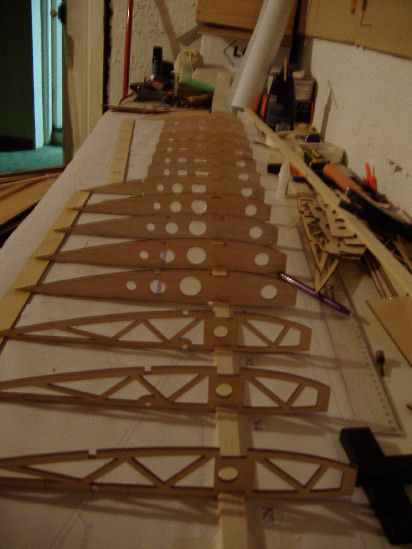 Top spar glued last. The ribs, where the ailerons are, are closed with a 2mm balsa strips, interlocking into the ribs.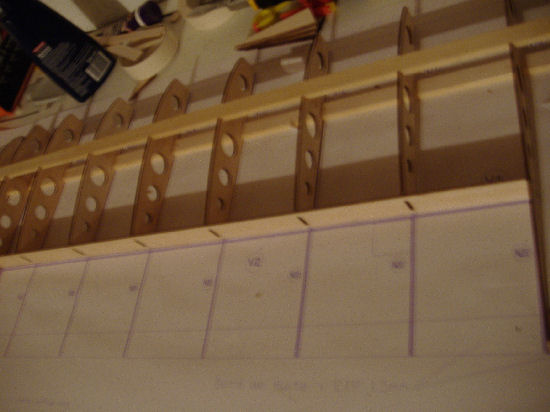 Looking good !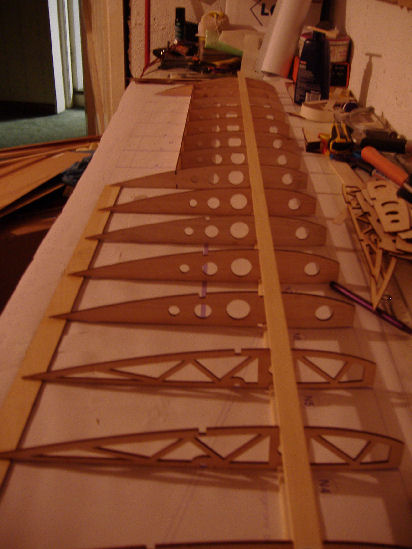 For the wing tips, the upper spar is cut (not to the end, but enough to bend to shape). The gap will be filled with epoxy resin.