Fuselage Covering
And one thing I hate to do is now done ! Covering a fuselage like this is always a big pain !
Well, 4 hours of work to get there !
The covering is entirely made with Diacov, from the Diatex company (Used on the full size planes...)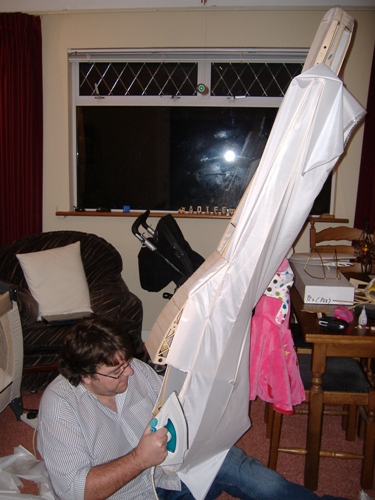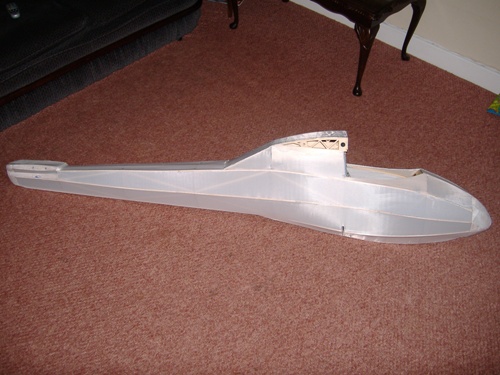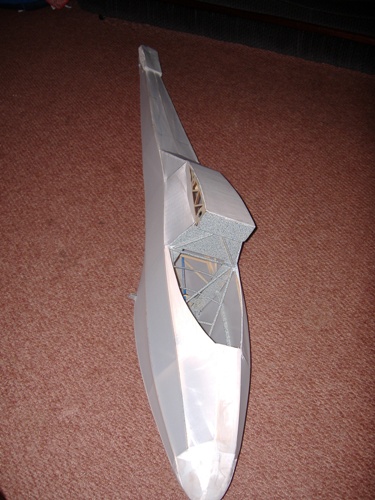 The entire glider is covered with Diacov.